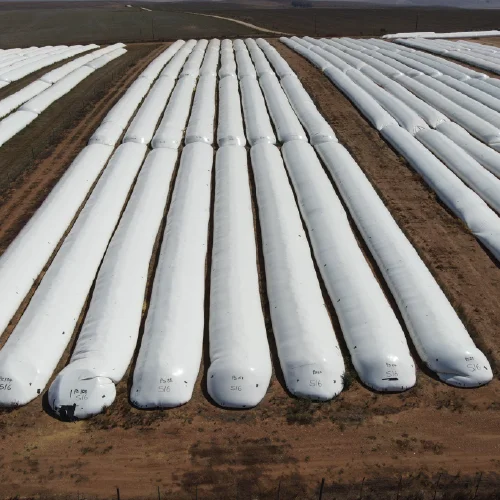 IMPEL Silo Bags are made of a seven-layers of Blown extruded technology with various polymers to achieve the best quality Silo Bags (Polyethylene) about 125-500 microns, with anti-slip and antistatic properties. We can also produce flame retardant silo bags.
The outer layer is white with UV protective coating while the inner layer in contact with the grain is black.
The diameter of 5-18 feet and to any length of 200 meters and above. Customisation is our speciality. Every Bag is folded with an automatic folding machine.